​

DER BEGINN

heatre-hairstylist's studio at the end of 70s: At the early age of eleven I was being dressed up as a little Santa Claus for a Christmas party. Seated between many different kind of wigs, being able to watch the hairdresser washing and styling a real hair and able to smell the unfamiliar sent of the mastix resin that he used in order to stick the facial hair onto my face, I was experiencing the awesome transformation from little boy to old man. This event had such an impact on me that I become a make-up artist myself".
Orlando Bassi, Founder

ATELIER BASSI

Funded in Buchs in 1990, specialized in high-quality wigs, make-up art-work for theatre, film and TV and started to sell special effects make-up. It didn't take long for Atelier Bassi to be granted distributionship for Switzerland and Italy for the Dutch theatre cosmetic brand GRIMAS. Another success that followed was the development of a special aluminum makeup case, which achieved great popularity among cosmetic enthusiasts.


FROM SWISS TO ASIA
Orlando Bassi had an intuition, making reasonably priced theatre and film with no compromise on the quality. Asia came as a first option and, After the first visit, and many collaborations through out Asia everything was clear, together with the former partner, Giuseppe Abbate Atelier Bassi started to have its products manufactured in Indonesia. Almost every two months they would fly to Java and Bali, supplying the companies with new hair and new orders and carry back the finish product to Switzerland.



ATELIER BASSI IN BALI
To be able to react more flexibly to market demands after a couple of years Atelier Bassi gave birth to a new wig production company on the tropical island of Bali. The local Balinese Nengah and Wayan were trained and instructed in Switzerland into the art of wig making to keep the hight standout the Atelier Bassi is known for.



THE INTERNATIONAL BREACH-THROUGH
1997, after attending the worldwide's first international exhibition for make-up artists for theatre, film and broadcast in Hollywood. Atelier Bassi was the only wig manufacturing company at this exhibition and received an enormous feedback. Top film producers, producers of well-known TV-series, Theatres and opera houses were excited about the products.The enormous success in the USA had its impact on Europe and thus orders from the Metropolitan Opera New York were door openers for other operahouses in France and Italy. As a result we started receiving orders for musical productions in New York and London, the personal wigmakers of famous actors and musicians contacted us and big Hollywood productions began to buy wigs and hairpieces from Atelier Bassi.
​



EXPANSION AND INNOVATIONS
In 2000's Atelier Bassi lunch several new venture in the years following
"4Make-Up", the professional special effects make-up line.
"Tiga-D" the production line for special effects prosthetics for the film and entertainment industry.
"Tas Merah" the line of bags and accessories
"Movie Studio Bali" Founded in 2009 is Bali's first professionally equipped film studio which is located directly next to the wig manufacturing company.
​



THE TRANSITION TO CORPORATION
After Giuseppe Abbate left the company in 2010, Orlando decided to turn Atelier Bassi into a corporation. Although Atelier Bassi has grown into a large company, it still keeps that personal customer policy. Every customer, regardless of size or importance, is served with the same professionalism and will enjoy the same individual advice."
​



HEUTE
Orlando has been living in Bali since 2003, where he continues to turn his ideas into reality.

Several new ventures are simmering in the pot, ranging from 'GluHU,' the innovative Professional Silicon Based Lace Adhesive System for professional use with wigs, facial hair, and prosthetics, to 'Bali Film Land,' one of the largest movie centers in all of Asia.

We're eagerly waiting to see what comes next.


Previous
Next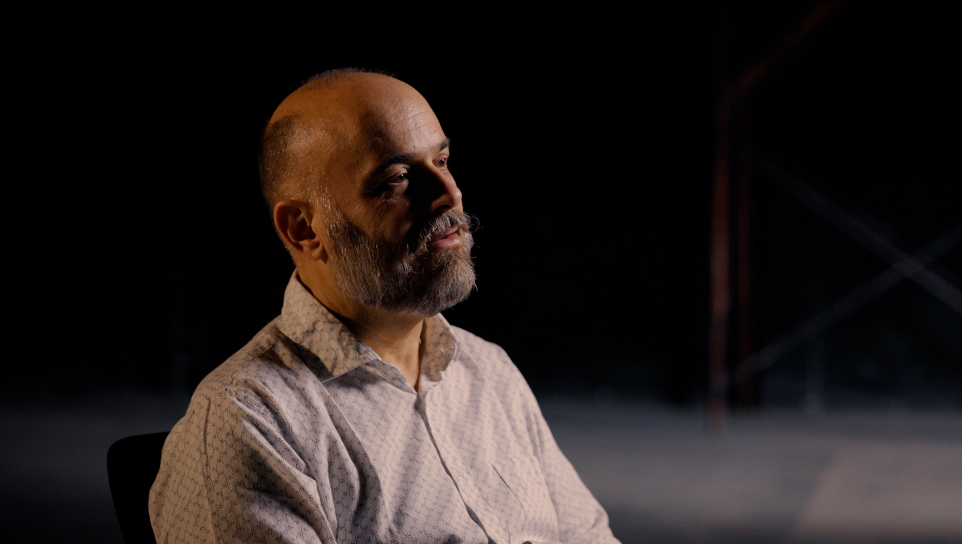 Volksblatt

​Orlando Bassi: Zwischen dreissig und vierzig Prozent der Perücken am Broadway kommen von uns BUCHS - Der gelernte Friseur und Maskenbildner Orlando Bassi gründete 1990 das Atelier Bassi in Buchs und erfüllte sich einen langgehegten Traum.
SWISS INFO

Die abgeschnittenen Locken indischer Frauen werden weltweit für High-End-Perücken und Haarverlängerungen geschätzt. Die wachsende Nachfrage des eigenen Marktes nach dem Haar könnte für Hollywood und Broadway nun plötzlich Mangel eines wichtigen Rohstoffes bedeuten.